By CMS Communications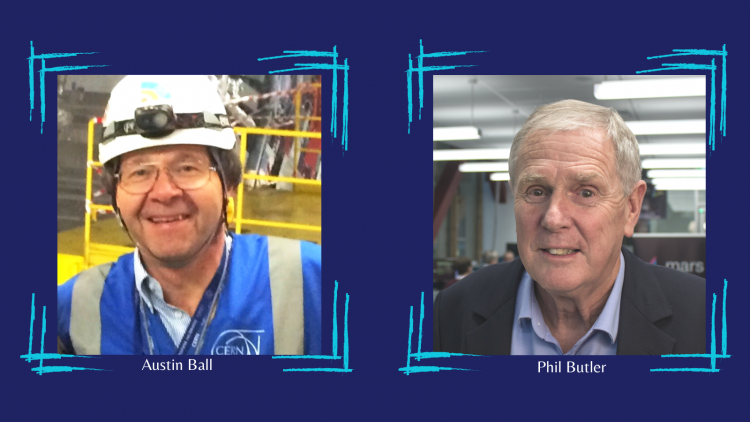 The CMS collaboration is happy to congratulate its members Dr. Austin Ball and Professor Phil Butler who not only made significant contributions to science but are also highly honoured in their respective countries for their achievements.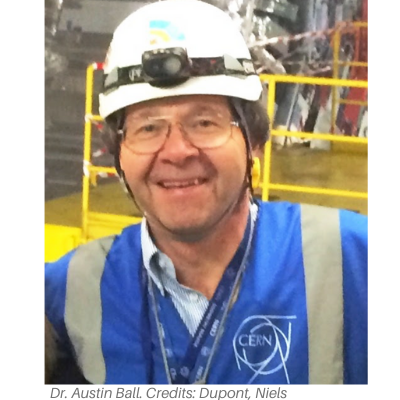 Dr. Austin Ball has been recognized by the United Kingdom by being awarded the OBE in the Queen's New Year's honours list 2022, for services to physics and engineering, with CMS being specifically mentioned in the citation. The OBE is given to individuals who have made major contributions at a local level, or whose work has gained a national profile. Austin Ball has been associated with CMS since the project was in its initial stages. He served as Deputy Technical Coordinator from 1999 to 2006, and as Technical Coordinator from 2006 to 2020. CMS is proud of his remarkable services and significant contributions during past years.
"I hope very much that this honour will be seen as less about my efforts and more a recognition of the superbly skilled, multi-disciplinary teams from many institutes in many nations that CERN's unique role enabled to come together to design, build and operate CMS"- Dr. Austin Ball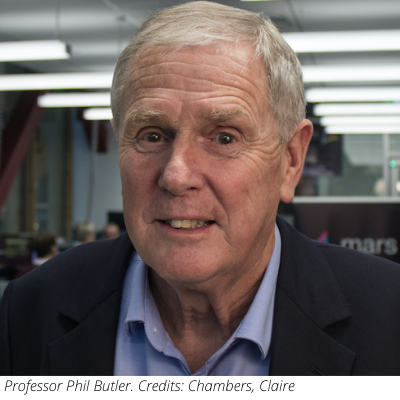 Professor Philip Howard Butler (Phil) has been recognized in the New Zealand New Year's honours list 2022  and honoured with the title of Companion of the New Zealand Order of Merit (CNZM) for his services to science, education and health.
New Zealand New Year's honours list, published by the Department of the Prime Minister and Cabinet, recognizes people's services to the community and significant achievements. CNZM is to honour the members for a major national or international role or outstanding contribution to an area of activity. Phil Butler has been contributing to science, education and health for more than 50 years. He served as leader of the New Zealand team involved in important research at the CMS experiment and had significant input with CERN into the design of the next generation Medipix chip. CMS is proud of his services to particle physics and medical technology. 
"It was a surprise and delight to find that my work with the numerous people I have worked with over the years, on a variety of projects, has led to this Honor. A kaleidoscope of faces and names go through my mind, mostly people who have helped me take advances in knowledge to practical use. Many worked with me on school physics curriculum design and examinations, on science education research, on science outreach to schools and communities, and on several projects commercialising university research. My focus recently has been taking Medipix detectors developed for high energy physics at CERN to the medical clinic – MARS Bioimaging Ltd is now installing spectral CT imaging systems around the world." - Prof. Phil Butler
Many congratulations to Dr. Austin Ball and Prof. Phil Butler!