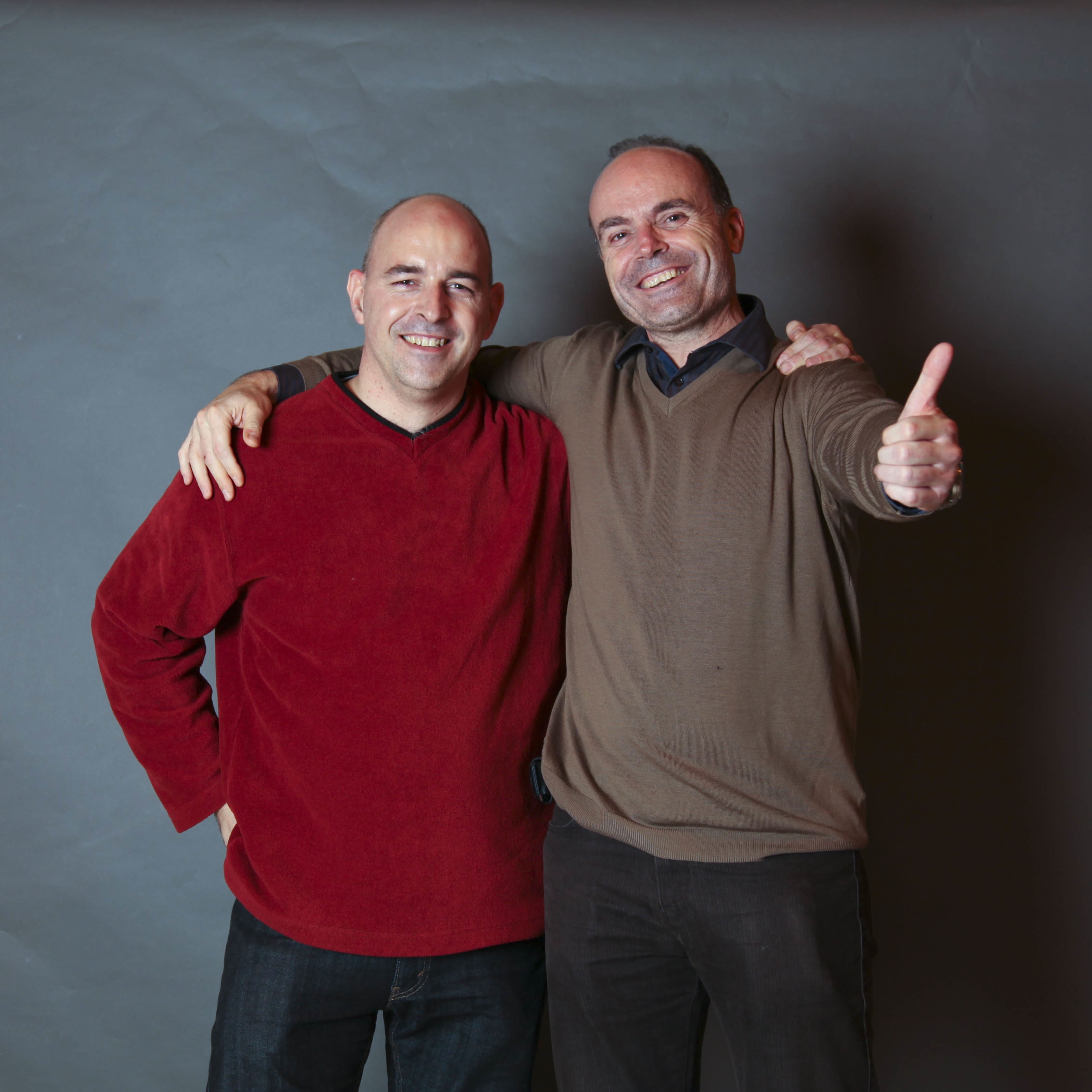 Karl Gill and Jean Mario Bilei, CMS Tracker Project Managers
At the turn of the year, the Tracker management baton passed from GianMario Bilei (picture, at right) to Karl Aaron Gill (picture, at left), who will be the Tracker Project Manager for 2011-2012. GianMario's two-year term started on January 1st, 2009. Stepping down from the top responsibilty in the subdetector project, GianMario noted as the end of his term coincides with the end of a very successful year, full of excitement for CMS and the Tracker.
A historical year indeed, the first full year of data taking after so many years of hard preparation work. In this year CMS has collected and published beautiful first Physics results and this of course is only the beginning: the best has yet to come.
In a End-of-Year Message GianMario expressed deep and heartfelt thanks and congratulations to all Tracker collaborators and in particular to those who have operated the CMS Tracker with tireless dedication and passion, allowing to achieve the subdetector's amazing performance.
Everybody's hope now is that under Karl's term, CMS will break the land of new discoveries.