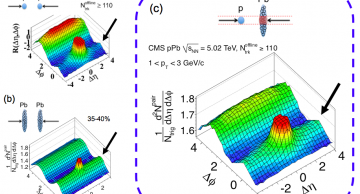 22 Oct | Wei Li | Physics
CMS has published its first paper on proton-lead (pPb) collisions, describing the observation of a phenomenon that was previously seen first in nucleus-nucleus collisions but also detected by CMS in proton-proton (pp) collisions. The effect is a...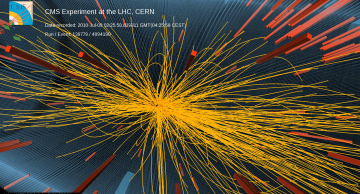 21 Sep | Achintya Rao | Physics
The CMS Collaboration at CERN released today a paper entitled "Observation of Long-Range Near-Side Angular Correlations in Proton-Proton Collisions" that details signs of a new phenomenon in proton interactions. A study of "high multiplicity"...