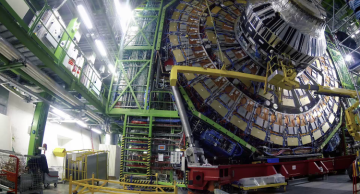 29 Aug | Anna Colaleo | Article
As part of the LHC Long Shutdown 2 (LS2) activities at CMS, the CMS Muon Cathode Strip Chamber (CSC) subsystem is having its electronics upgraded in the chambers closest to the beam line. This is done in anticipation of challenges it will face when...
29 May | Marzena Lapka | Collaboration
While the LHC will play the starring role in the 2013/2014 Long Shutdown (LS1), the break will also be a chance for its experiments to upgrade their detectors. CMS will be expanding its current muon detection systems, fitting 72 new cathode strip...