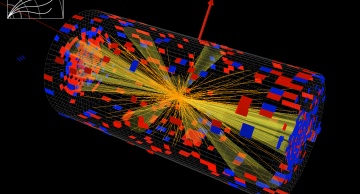 05 Apr | Maria Chamizo Llatas | Collaboration
CMS has just recorded the first collisions with stable beams at a world-record collision energy of 8 TeV[1]. CMS took good quality data with all sub-detectors working well. The LHC fill lasted for 1h34min and the "pile-up" at the beginning of the...
30 Mar | Achintya Rao | Physics
The first 7 TeV (3.5 TeV + 3.5 TeV) collisions took place on 30th March 2010, starting around 1pm local (Geneva) time and lasting for about 3.5 hours. Read the CERN Press Release here. The CMS detector and its collaborators are all eagerly awaiting...