02 Jun | Benoit Cure | Detector
The CMS magnet, one of the largest superconducting magnets in the world, with the largest stored energy, has been warmed up in April-May 2020 in order to perform an intervention on the vacuum pumping system. The magnet is a 220-ton cylinder cooled...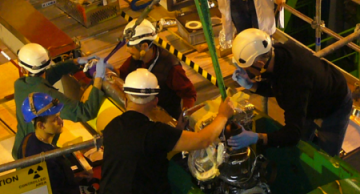 18 Apr | Achintya Rao | Collaboration
The Year-End Technical Stop or YETS, when the LHC takes its annual break, seemed like a quiet time to those outside CERN. After all, there were no collisions taking place and the CMS detector was not operating 24-hours-a-day, seven-days-a-week....