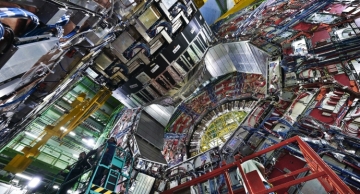 16 May | Wolfram Zeuner | Collaboration
Immediately after CMS was brought into a safe state on 18 March, planning for a controlled restart began, with the objective of protecting all people working at the CMS Experiment site (Point 5, P5) as effectively as reasonably possible. Physical...
11 Apr | Achintya Rao | External news (e.g. BBC)
The Large Hadron Collider (LHC) is operating again after its winter break.