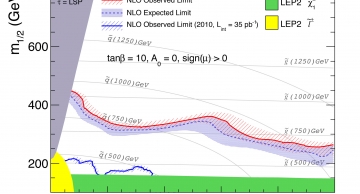 14 Aug | Sanjay Padhi | Physics
High-energy collisions with final states that include leptons (electrons, muons or taus) have played major roles in the history of physics. Several particles – such as J/ψ, W, and Z – as well as productions of pairs of Top quarks were discovered in...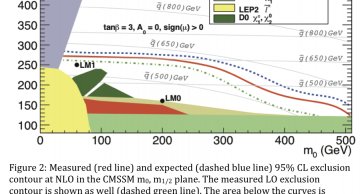 12 Jan | Lucas Taylor | Physics
The Compact Muon Solenoid (CMS) Collaboration at CERN's Large Hadron Collider (LHC) has announced the results of the search for supersymmetry (SUSY) in events with jets and missing transverse energy. The search is based on data accumulated by the...