Let yourself enchant!
The Compact Muon Solenoid (CMS) is the heaviest Experiment at the Large Hadron Collider (LHC) at CERN.
The LHC it's a ring of 27km that accelerates beams up to nearly the speed of light and collides them at specific locations: one of these is Point-5 in Cessy, France, and there you'll find CMS.
The CMS detector is like a giant photo camera located in a cavern 100m underground. It allows us to "see" what human eyes cannot: the world at its atomic scale.
CMS invites you to explore the fascinating world of particle physics and the beauty of the detector offering two kinds of visits. Choose the one that is better for you!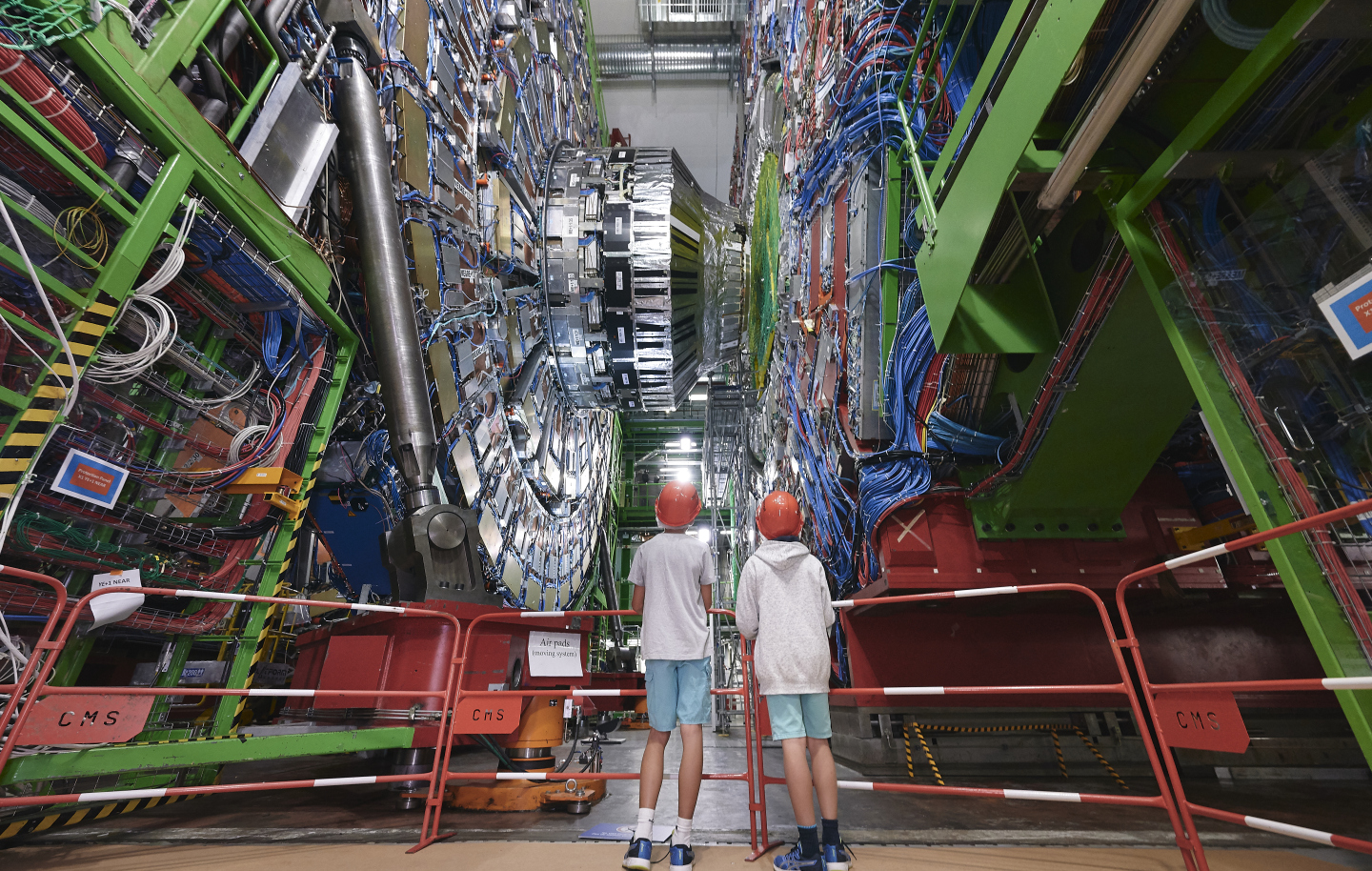 Two young visitors amazed by the CMS detector. Credit: CERN
Discover the amazingness of physics and engineering! Come to Point 5, Cessy (FR),     and visit in person the CMS experiment!
Meet our guides, walk through the CMS corridors, look closely at some CMS detector components, take the lift to 100m underground and admire this astonishing machine only a couple of meters away! Visiting the CMS detector at CERN is an incredible experience for everyone: school groups, families, science lovers and science amateurs!
 You can't come to us? We will come to you!
Book a Virtual Visit and you will follow a standard visit pathway and interact with our guides directly on the screen from your home city.
Fun is guaranteed!
        WATCH A TEASER AND BOOK YOUR VIRTUAL VISIT