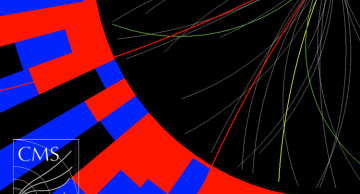 05 Feb | Freya Blekman | Physics
In November 2018 the proton-proton running of the LHC Run 2 ended. The data collected in 2018 is the largest sample ever collected at the LHC. Just under three months after the final proton proton collisions were recorded, the CMS collaboration has...
03 Dec | Freya Blekman | Physics
The top quark is the heaviest particle in the standard model, and since its discovery in 1995 at the Tevatron collider at Fermilab, its study has become prominent in furthering our understanding of fundamental physics. At the Large Hadron Collider,...