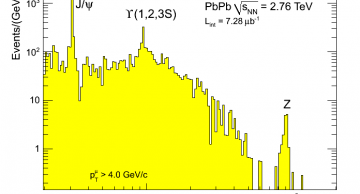 23 May | Achintya Rao | Physics
The CMS experiment has made several unique measurements using data from LHC collisions of lead nuclei (PbPb, November 2010) at centre-of-mass energies of 2.76 TeV per nucleon pair. Phenomena measured for the first time in nucleus-nucleus collisions...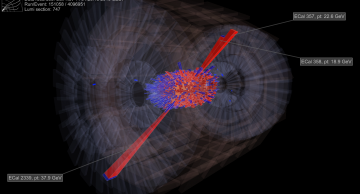 04 Nov | Achintya Rao | Physics
Z bosons produced in collisions of heavy ions have been observed for the first time by the CMS experiment at CERN's Large Hadron Collider (LHC). CMS observed 10 events containing a distinctive candidate Z boson reconstructed from a pair of electrons...